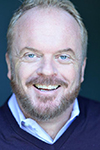 CRAIG WILLIS (Producing Artistic Director) has been at the helm of Oregon Contemporary Theatre since 2003. Craig has an MFA in Directing and a PhD in Dramatic Literature/Theory from the University of Oregon. In 2008, he received an Oregon Arts Commission fellowship to train with Anne Bogart and SITI Company. Craig's OCT directing credits include: Edward Albee's At Home at the Zoo, Lisa Kron and Jeanine Tesori's Fun Home, David Ives' Venus in Fur, Steve Yockey's Blackberry Winter, Jason Robert Brown's The Last Five Years, Aaron Posner's Stupid Fucking Bird, Nathan Alan Davis' Dontrell, Who Kissed the Sea, Edward Albee's Who's Afraid of Virginia Woolf?, Bruce Norris' Clybourne Park, Nina Raine's Tribes, Adam Gwon's Ordinary Days, Brian Yorkey and Tom Kitt's Next To Normal, Robert Lopez, Jeff Marx, and Jeff Whitty's Avenue Q, Geoffrey Nauffts' Next Fall, Itamar Moses' The Four of Us, Henrik Ibsen's Hedda Gabler, Joe Calarco's Shakespeare's R & J, Martin McDonagh's The Pillowman, Bertolt Brecht's Mother Courage, Anton Chekhov's The Seagull, Stephen Sondheim and John Weidman's Assassins, Edward Albee's The Goat, or Who is Sylvia?, David Auburn's Proof and Thornton Wilder's The Skin of Our Teeth. His scenic designs for OCT include: The Flick, Becky's New Car, Ordinary Days, The Seagull and I Am My Own Wife.
Email: craig@octheatre.org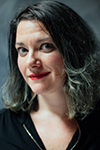 TARA WIBREW (Associate Producer) is a theatremaker who joined the Oregon Contemporary Theatre staff in 2013. She has a Masters in Arts Management from the University of Oregon and trained at NYU's Tisch School of the Arts' Atlantic Acting School. Select OCT credits include: direction of Damascus, Middletown, Melancholy Play (#GoTeamAlmond), Vanya and Sonia and Masha and Spike, A Bright New Boise and August: Osage County; and acting roles in The Cake, The Flick, Shrimp & Gritts: She's Gone and boom. Other select directing credits include Thom Pain (based on nothing), Treehouse (world premiere), Peter and the Starcatcher, The Pillowman and The Last Days of Judas Iscariot. In her spare time, Tara sings lead for Higher Love Band. She is a founding member of Operation Shadowbox and co-host of What The Musical, a podcast for musical theatre nerds and newbies.
Email: tara@octheatre.org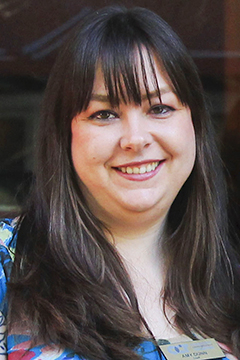 AMY DUNN (Production Manager/Master Carpenter) graduated from the University of Oregon with a BA in Theatre Arts and joined the staff of Oregon Contemporary Theatre shortly thereafter in August 2007. Select design credits include: Stop Kiss, Mud (University Theatre); The Sisters Rosensweig (VLT); King Lear (SPA); and Hello, Dolly! (Lane Summer Musical Theatre). Amy's OCT design credits include: Miss Bennet: Christmas at Pemberley, Buried Child, Venus in Fur, Shrimp & Gritts: She's Gone, Rapture, Blister, Burn, A Bright New Boise, I and You, August: Osage County, boom, The Real Thing, The Pillowman, Memory House, Doubt: A Parable, The Clean House, Shipwrecked!, Speed-the-Plow, Hedda Gabler, and Circle Mirror Transformation.
Email: amy@octheatre.org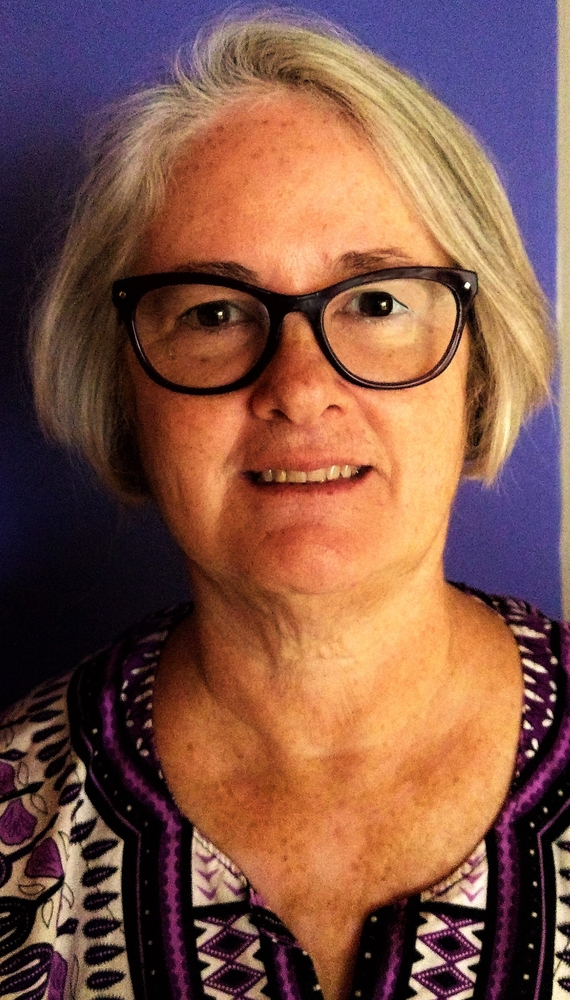 MARY WETHERBEE (Box Office Manager/Volunteer Coordinator) began her involvement with theatre in high school where she acted in several plays. She holds a BA from Penn State in Social Work. Mary's acting credits at Oregon Contemporary Theatre include Life in the Theater and the Northwest Ten plays Paper is Dope and Savage & Strawberry. She has also performed monologues with Actors Table and is active in the Eugene Shakespeare Club and Reader's Theater.
Email: mary@octheatre.org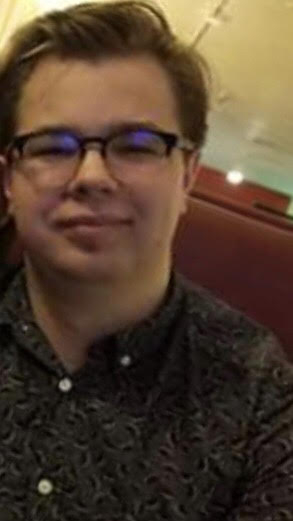 TYLER ANTHONY (Master Electrician) joined Oregon Contemporary Theatre in August 2019. He is a stage electrician, lighting designer, stagehand, and director. In addition to his work with OCT, Tyler is the touring electrician for the Eugene Ballet and an IATSE local 675 member. Design credits include Peter and the Starcatcher, The Wolves, Boston Marriage, Treehouse and Winter Shorts. Director credits include Boston Marriage, Nightlight and Out of Joint. He can be found working at Oregon Contemporary Theatre, The Hult Center, Matthew Knight Arena, Autzen Stadium, Hayward Field and Lane Community College.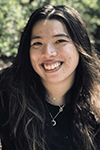 MADISON FUNG (Sound Engineer) is is a recent graduate from the University of Oregon with a degree in Spatial Data and Technology. She has been involved in sound design and engineering since high school. Madison previously worked at Oregon Shakespeare Festival as a production assistant for community productions. Sound design credits: NW10: Into the Cybersphere, NW10: Oh, Boise!, Bunfight! (Oregon Contemporary Theatre); A Doll's House and New Voices (University Theatre). Outside of theatre, she is a Research Assistant for the Federal Geographic Data Committee promoting open science policy and outreach for various projects in Earth Observations.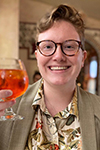 COLLEEN ROONEY (Production Stage Manager/Venue Assistant) is a recent UO graduate with a BS in Theatre Arts and Anthropology, with focuses in stage management, lighting design and archaeology, respectively. Stage management credits include: NW10: Into the Cybersphere, Thom Pain (based on nothing), NW10: Oh, Boise! (Oregon Contemporary Theatre); Mother Courage and Her Children, Avenue Q, Tartuffe and the spring 2020 digital project Or Not To Be (University Theatre). Outside of OCT, she can be found tending to the plants at Passionflower Design, collaborating with her peers on summer productions, and exploring the beauty of Oregon.
Email: colleen@octheatre.org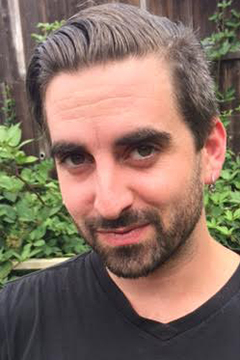 BENJAMIN SANDERS (Carpenter) is glad to be here for his fifth season as part of the team at the Oregon Contemporary Theatre! He grew up performing and building sets for shows at California's Palo Alto Children's Theatre and earned his BA in Theatre Arts with an emphasis in Design and Technology from SDSU. He has appeared onstage locally in: Rocky Horror Show as Brad, Jesus Christ Superstar as Jesus (ACE); Spamalot as Lancelot/Tim the Enchanter (VLT); Shrimp & Gritts Part 2 as Breech (NRRP); Dirty Dishes as Alex (NW10); and Fun Home as Roy/Pete/Mark/Bobby Jeremy (OCT). Ben is grateful for the love and support of his partner Melissa and their kids Raj and Kai. He is glad to be a part of such a thriving theatre scene in the Eugene/Springfield area and here at OCT!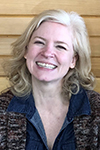 INGA WILSON (Education Coordinator) is delighted to be part of the team at Oregon Contemporary Theatre, where she has been seen onstage in The Curious Incident of the Dog in the Night-Time, The Understudy, Silent Sky, The Revolutionists, The 39 Steps and Venus in Fur. Originally from Minnesota, she received a BFA in theatre performance from Drake University and went on to study at the O'Neill National Theater Institute and Chautauqua Theater Conservatory. Inga is a proud member of Actors Equity Association and SAG/AFTRA, having worked in California, Illinois, Michigan, Minnesota, New York, and Oregon. In addition to acting, Inga enjoys directing and teaching theatre for diverse audiences, as well as being a producer for NW10.
Email: inga@octheatre.org