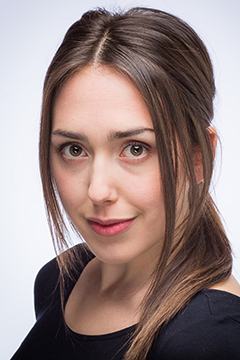 JERILYN ARMSTRONG (Tour Guide/Attendant) is thrilled to be back at Oregon Contemporary Theatre. You may have seen her last season as Woman #2 in The Big Meal. Before graduating from the University of Oregon last spring, she played Nawal in Scorched, Elizabeth Bennet in Pride and Prejudice, Pebble/Ensemble member in Ecstasy: A Water Fable, and Jenna in Hello, Stranger! She thanks you for coming to see tonight's performance of Middletown and invites you to be human with these quirky townspeople!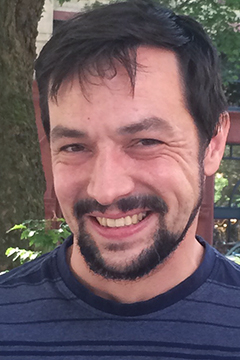 SHAWN BOOKEY (Greg/Freelancer/Landscaper) is thrilled for his debut performance at Oregon Contemporary Theatre! He earned his B.A. in Theatre from Western Washington University and has wanted to be an actor since he was 7. Previous performances in Eugene include Henry VIII in Anne of the Thousand Days, King Arthur in Spamalot, and Protean in A Funny Thing Happened on the Way to the Forum. In Middletown, Shawn gets to fulfill a childhood dream of becoming an astronaut. He loves living in this town, another Middletown of sorts, with his two wonderful children, Oliver (6) and Gwynne (9). He'd like to thank his lady love DeMara for her unending love and support. Also, much thanks to Tara and the OCT staff for casting him and for bringing great theatre to Eugene.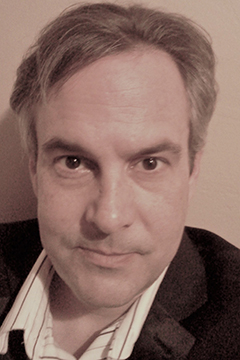 RUSSELL DYBALL (John Dodge) has previously been seen in such productions as The Big Meal, A Bright New Boise, and Vanya and Sonia and Masha and Spike at Oregon Contemporary Theatre, and at The Very Little Theatre earlier this year in The Explorers Club. Away from the stage, Russell is a "Pop Culture Historian" whose work is featured on several recent Blu-ray and DVD releases, including infamous cult classic films The Gong Show Movie and Sgt. Pepper's Lonely Hearts Club Band, and the television series Green Acres and Cop Rock. His future goals include hitting the Quad Salchow in sanctioned competition. More immediate goals include learning how to skate.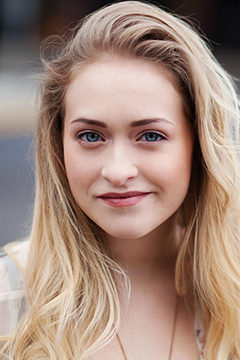 SABRINA GROSS (Sweetheart) is very excited to appear in her first production at Oregon Contemporary Theatre! She is a sophomore at the University of Oregon, majoring in Philosophy and International Relations, with a minor in Theatre. She works at the Richard E. Wildish Theater as Asst. Technical Director and is current the Technical Director of the student-run Pocket Playhouse. She was last seen as Nina in Dear World (VLT). Some of her favorite roles include Clara in 33 Variations (A3), Pisanio in Cymbeline (LCC), and Snoopy in You're A Good Man Charlie Brown (A3). She would like to thank Tara, her cast mates, and everyone at OCT for this wonderful opportunity!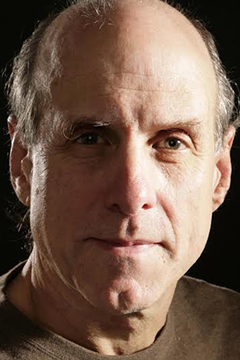 ROBERT HIRSH (Cop) most recently appeared at Oregon Contemporary Theatre as Man 1 in The Big Meal, Ebenezer Scrooge in A Christmas Carol (2014 & 2015), and as Russ/Dan in Clybourne Park; previously, he also appeared as Werner Heisenberg in Copenhagen. He is founding Artistic Director of Willamette STAGE Company in Corvallis. For wSc, Robert has appeared in: My Fair Lady, Rabbit Hole, Blackbird, The Retreat from Moscow, Heroes, The Goat, A Delicate Balance, Frozen, Honour, A Christmas Carol, Art, The Play's the Thing, It's a Wonderful Life, and God of Carnage. Directorial work for wSc includes: A Walk in the Woods, Skyscraper, Collected Stories, Heroes, Love Song, and Boston Marriage. Other favorite roles in a long career include Malvolio in Twelfth Night, Jack in The Importance of Being Earnest, Shylock in The Merchant of Venice, James Tyrone, Sr. in Long Day's Journey into Night, Henry Drummond in Inherit the Wind, Matt Friedman in Talley's Folly, and Macbeth in Macbeth. Robert began his professional life as a political scientist, received his theatre training at the University of Oregon, and has appeared in dozens of industrial films and commercials in the northwest.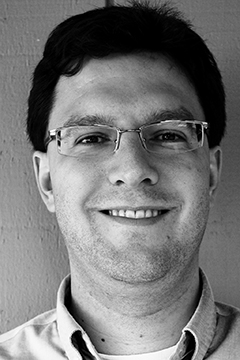 MATT HOLLAND (Public Speaker/Man/Janitor) is pleased to make his Oregon Contemporary Theatre debut under the confident direction of Tara Wibrew and alongside so many of the wonderful actors whose performances he has had the privilege of enjoying over the last few years. Matt has a decade of amateur experience, most recently appearing as Launce in Oregon State University Theatre's Two Gentlemen of Verona. Favorite roles include Bottom in OSU's A Midsummer Night's Dream (2015), Baz in A Bright Room Called Day, Il Capitano in Sanctuary Stage's I Got Guns, and Conrad in Black Snow Production's short film Whistle. Matt lives in Corvallis. He would like thank his parents, Patti and Dennis, and his siblings, Kaite, Muniamma, Anika, and Lou, for their love and support of his theatre career. Matt would also like thank his lovely wife Liz for all her support and encouragement, not just in theatre, but in all things.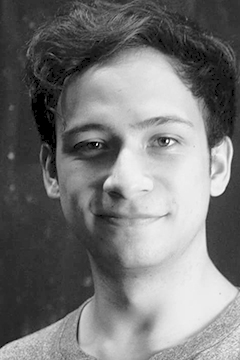 JOEL IBÁÑEZ (Mechanic) is elated to be in his first Oregon Contemporary Theatre show. Joel has appeared onstage throughout California and moved here two years ago from San Francisco. He is a frequent performer at Cottage Theatre, where he will be making his Eugene-area directorial debut next June with Arthur Miller's The Crucible. Favorite roles include Buddy Layman in The Diviners at Theatre on the Ridge, Jamie in The Last Five Years at the 1078 Gallery Theatre, and Jack in Into the Woods at California Repertory Theatre.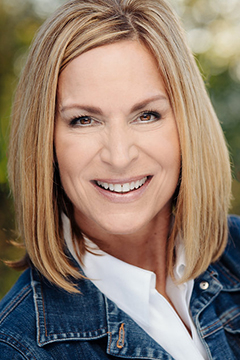 STORM KENNEDY (Aunt/Female Doctor) is thrilled to be on stage again at Oregon Contemporary Theatre. She was last seen as Masha in Vanya and Sonia and Masha and Spike. Other favorites include: Becky in Becky's New Car, Arlene in Next Fall (OCT), Jeannette in The Quality of Life (VLT), and numerous roles in Love, Loss, and What I Wore (VLT/Majestic Theatre/Wildish Theatre). The theatre is a magical place, and Storm feels blessed to be surrounded by such a talented cast and crew! Thanks to her always supportive friends and family, with extra hugs and smooches to Mads and Wy.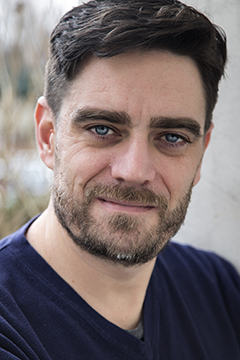 KELLY ORISTANO (Male Tourist/Ground Control/Male Doctor) is excited to return to the OCT stage, having first appeared here this spring in Melancholy Play (#GoTeamAlmond). Local theatergoers may have seen him attacked by little girls in ACE's Annie, by a vicious bunny in VLT's Spamalot, and by a deadly cobra in VLT's The Explorers Club. When not acting on stage, he tries to act like an adult around his kids, Hannah and Thomas. He would like to express his gratitude to Tara and this powerhouse cast and crew--and also to you, for being here tonight. Special thanks and love to his partner for life, April.
SHARON SLESS (Librarian) is always happy for the opportunity to perform and has been seen on many stages around Eugene over the years. She last performed at Oregon Contemporary Theatre in the Northwest Ten Festival last spring. She has also been seen at OCT in: Silent Sky, Eurydice, Suddenly Last Summer, As You Like It, and Kimberly Akimbo. Sharon has also appeared in Follies, A Little Night Music, Picasso at the Lapin Agile (VLT), and Twelfth Night (Willamette Rep), to name a few of her favorites. Thanks go out to her theatre family/friends for their continuing support and encouragement.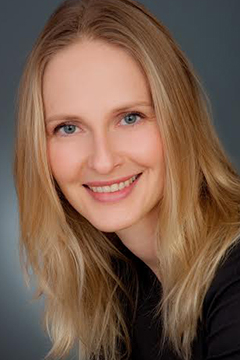 ERICA TOWE (Mrs. Swanson) is excited to once again be working at Oregon Contemporary Theatre. She was last seen on stage at OCT in The Revolutionists, where she played the French Revolutionist-era playwright and activist, Olympe De Gouges. She is thrilled to working with such a talented cast, fabulous director and amazing crew. A final thought from writer Anna Quindlen: "Life is not so much about beginnings and endings as it is about going on and on and on. It is about muddling through the middle."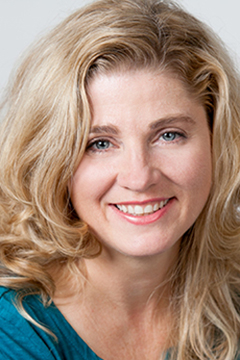 KARI WELCH (Female Tourist/Woman/Attendant 2) returned to acting only five years ago after a 10-year hiatus to raise her two boys. Her previous Oregon Contemporary Theatre credits include The Big Meal, A Bright New Boise, and Rapture, Blister, Burn. She has frequently played at VLT as well, appearing in shows such as Time Stands Still and You Can't Take It With You. She is currently working at expanding her skills into directing and arts administration. With the title of Miss Sparta Butterfest 1991, Kari once presided over a middle town which boasted itself as the bicycle capital of the world and the birthplace of astronaut Deke Slayton. Thank you to her spouse and kids for the support and understanding.