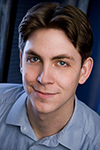 ANDREW BECK (Darcy) holds his MFA in Acting from the University of Nebraska - Lincoln and a BA from the University of Oregon. This is Andrew's first performance with Oregon Contemporary Theatre since he played Jay Gatsby in 2014's The Great Gatsby. Andrew is a four-year member of Bag & Baggage's Resident Acting Company, where he has appeared in: As You Like It (Jaques), Blithe Spirit (Charles Condomine), Spinning into Butter (Ross Collins), Our Country's Good (Ralph Clark), Dial "M" for Murder (Tony Wendice) and Deathtrap (Clifford). Andrew has also worked with The Great American Melodrama & Vaudeville, Willamette Stage Company, Nebraska Repertory Theatre and The Ludlow Festival (England). Other favorite roles include: Trigorin in The Seagull, Dr. Givings in In the Next Room (or The Vibrator Play) and The Monster in Frankenstein's Bride. Andrew is a current member of No Filter Improv, Long Con Improv. Andrew is so lucky to have such a great family, friends, and wife.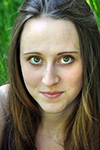 LINDSEY ESCH (Anne) is excited to return to Oregon Contemporary Theatre after her debut in Fun Home as Medium Alison. Lindsey is living in Corvallis and pursuing her undergraduate degree at Oregon State University. Select past roles include Arlecchino in For the Love of Lies, Rachel Brown in Inherit the Wind and Syme in 1984 (OSU). Lindsey is looking forward to directing her first show at OSU this winter and applying to graduate school in Theatre Arts. Lindsey would like to thank her lovely cast and crew for their incredible wit and dedication. Special thanks to director and mentor Elizabeth Helman, whose passion and guidance continue to inspire Lindsey every day.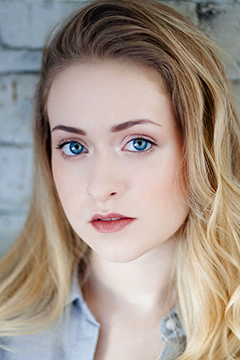 SABRINA GROSS (Mary) is thrilled to be returning to the Oregon Contemporary Theatre stage! She is a junior at the University of Oregon and works at the Richard E. Wildish Theater as Assistant Technical Director. She also serves as co-chair on the Pocket Playhouse board. Sabrina was last seen at OCT as Natasha in Successful Strategies. Most recently, she was seen as Audrey in Little Shop of Horrors at The Very Little Theatre. She would like to thank Liz, the cast and crew, and everyone at OCT for another wonderful experience. She would also like to thank her mother for dragging her to piano lessons all those years ago.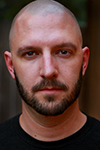 MATTHEW HOLLAND (Bingley) is pleased to perform at Oregon Contemporary Theatre again, having previously been a member of the ensemble for 2017's Middletown. Matt was most recently seen as Prospero in Oregon State University's The Tempest. Some favorite roles include Armado in Love's Labour's Lost, Bottom in A Midsummer Night's Dream, Baz in A Bright Room Called Day, Il Capitano in Sanctuary Stage's I Got Guns and Conrad in Black Snow Productions' short film Whistle. Matt lives and works in Corvallis. Matt would like to thank his fellow performers for all of their wonderful work; his parents, Patti and Dennis; and his siblings, Kaite, Muniamma, Anika, and Lou, for their love and support of his theatre career. He also thanks his lovely wife, Liz, for all her love and encouragement--not just in theatre, but in all things. Thanks for being my Miss Bennet.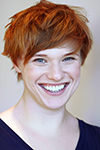 MELANIE MOSER (Lizzie) is overjoyed to be playing with this fabulous cast and crew and to be back on stage at Oregon Contemporary Theater. Most recently, you may have seen her as Lucy in Dracula, Jean in Funny Money, and Tranio in The Taming of the Shrew. Some of her favorite roles included Anne (Anne of the Thousand Days), Hamlet, and Gwendolyn (The Importance of Being Earnest). Melanie received her BFA in Theater from Cornish College of the Arts. A big shout out to her husband Blake Beardsley for his endless love and support. Happy Holidays!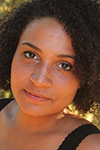 JANELLE RAE (Lydia) graduated from Western Oregon University with a BFA in Acting and a minor in American Sign Language. Future endeavors with these credentials include teaching d/Deaf and Hard of Hearing children theatre and working on multi-lingual theatre projects. Their most recent roles include Alice in Jane Doe in Wonderland and CJ in CJ - A Trilingual Play. Janelle is glad to be back at Oregon Contemporary Theatre to help spread some holiday happiness!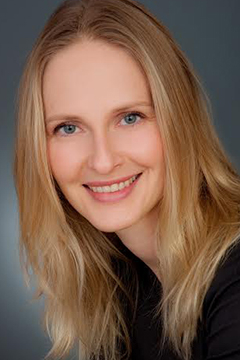 ERICA TOWE (Jane) is thrilled to be a part of this magical and beautiful holiday show! She was last seen on stage at the Oregon Contemporary Theatre in Successful Strategies, where she whirled around on rollerskates as Misty. Past performances at OCT include Olympe DeGouges in The Revolutionists, Mary in Middletown and Honey in Who's Afraid of Virginia Woolf? Erica is an educator and teaches improv and acting classes. She also teaches high school English with the Springfield School District. Erica graduated with a BA in Acting and Communications from the University of Sioux Falls in the beautiful state of South Dakota.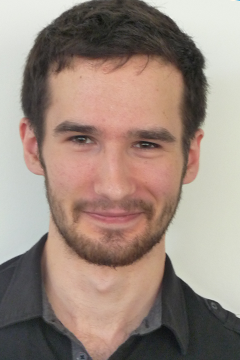 JOSEPH WORKMAN (Arthur) is happy to be part of Miss Bennet: Christmas at Pemberley at Oregon Contemporary Theatre after a year's hiatus. He last appeared in OCT's production of Venus in Fur as Thomas and in Melancholy Play as Lorenzo (#GoTeamAlmond.) Other OCT credits include Stupid F@#*ing Bird and A Christmas Carol. He would like to thank his friends and family for their love, and Liz Helman for her patient support. He hopes the show will offer you some joy and respite in this sometimes stressful season.