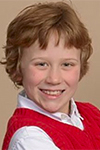 CASH CREECH (John) is excited to appear at Oregon Contemporary Theatre for his professional theater debut. He was last seen wearing a coonskin cap as Meriwether Lewis in his school production, Hoedown, and with Rose Children's Theatre in Superheroes Rock! Cash is a member of the Oregon Children's Choir Junior Academy Boys Singers. Special thanks to this wonderful cast and crew as well as his auntie, uncle, and grandparents who helped mom and dad get him to rehearsals. Extra special thanks to Mrs. Rowan, his first music teacher, who encouraged him to branch out into acting—it sure is FUN!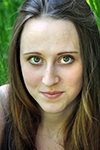 LINDSEY ESCH (Medium Alison) is excited to be part of her first production at Oregon Contemporary Theatre. Lindsey lives in Corvallis and is pursuing her undergraduate degree at Oregon State University. Some of her most memorable roles there have been Arlecchino in For the Love of Lies, Rachel Brown in Inherit the Wind and Syme in 1984. Lindsey would like to thank the lovely cast and crew for their dedication and kindness, and Nathan Alef for helping her successfully change her major. Special thanks to her mentor, Elizabeth Helman, whose passion and guidance inspire Lindsey every day.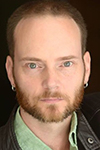 BRIAN HAIMBACH (Bruce) is always excited to work at Oregon Contemporary Theatre. He was last seen as Dan in Next to Normal and has directed numerous OCT productions, including last season's Hand to God. He is the proud head of Theatre at Lane Community College where he will direct a (new and improved) rock-n-roll adaptation of The Oresteia in February 2019. Last summer, Brian performed his one-man show, How to be a Sissy, in the Edinburgh Festival Fringe thanks to a grant from the Oregon Arts Commission; the show continues to find its way around the globe. He has a PhD in Directing and New Play Development, and his work has been featured in American Theatre Magazine.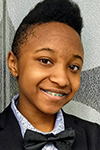 JO MEYER (Christian) is excited to premiere in an Oregon Contemporary Theatre production. A member of Upstart Crow Children's Theater performance troupe, Stage Door, Jo can be found performing throughout Eugene in community productions. Jo's favorite roles include Scuttle in The Little Mermaid, Jr., Chip in Beauty and Beast, Jr. and Ripper in High School Musical, Jr. (Upstart Crow). Thanks to Jo's friends and family for continuous love and support; to Mom, for endless love, nudging, and reminders to never stop believing; and to the Stage Door family for the confidence to reach for the stars!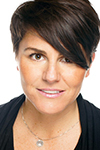 ALLISON MICKELSON (Big Alison) is honored to debut with Oregon Contemporary Theatre in this important and revolutionary show. Favorite roles include Alison in Fun Home (Portland Center Stage and Colorado Springs Fine Arts Center), Mother in Ragtime (Surflight Theater, NJ), Lola in Damn Yankees (Allenberry Playhouse, PA), Emily in Elf The Musical (National Tour) and Mame in Mame (Allenberry Playhouse and Riverside Center for the Performing Arts, VA). She also recently performed Lisa Kron's one-woman show 2.5 Minute Ride with Profile Theatre in Portland. Allison has written and performed numerous solo cabarets in New York City and Provincetown, MA. She teaches music and yoga, conducts choirs, and is a social justice activist who was born in South Dakota and now lives in Harlem. Deep gratitude to the womyn who wrote, scored, adapted, and live this piece. Special thanks to cast, crew and creative team. May we continue to honor the stories that haven't been told and need to be heard.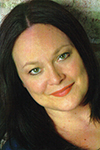 TRACY NYGARD (Helen) is beyond excited to be returning to Oregon Contemporary Theatre, especially for this incredible piece. She was last seen here as Joan in Melancholy Play. Other favorites include: Susan in Treehouse, Lucy in Jekyll & Hyde, Gertrude in Hamlet, Fantine in Les Miserables, Sara Jane Moore in Assassins, Paulette in Legally Blonde, Lady of the Lake in Spamalot, Beatrice in Much Ado About Nothing, Willy Wonka in Willy Wonka and the Chocolate Factory (Cottage Theatre); Desiree in A Little Night Music, Florence in Chess, Aldonza in Man of LaMancha and Truvy in Steel Magnolias (Boston area). Tracy has a BFA in Musical Theater from The Boston Conservatory.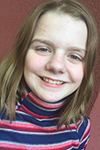 HANNAH ORISTANO (Small Alison) is delighted to be making her Oregon Contemporary Theatre debut. She was last seen as Willy Wonka in Corridor Elementary's production of Five Golden Tickets at the Hult Center. Previous roles include Molly in Annie (ACE) and Tiny Tim/Others in A Christmas Carol (Roving Park Players). She wants to thank her family for being super supportive, and her little brother, Thomas, for always having her back. Also special thanks to the cast and crew for making this beautiful production possible.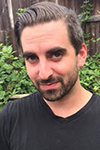 BENJAMIN SANDERS (Roy/Pete/Bobby Jeremy; Carpenter) grew up performing and building sets for shows at California's Palo Alto Children's Theatre and earned his BA in Theatre Arts with an emphasis in Design and Technology from SDSU. Local roles include: Brad in The Rocky Horror Show, Jesus in Jesus Christ Superstar (ACE); Lancelot/Tim the Enchanter in Spamalot (VLT); Man #2 in Putting It Together (NRRP); Alex in Dirty Dishes (NW10); and backstage here as a carpenter for Oregon Contemporary Theatre! He is grateful to be part of such a talented cast, crew and production team for Fun Home. Thank you for being here and supporting live theatre--please enjoy the show!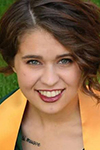 BRIANNA J. SOUMOKIL (Joan) recently appeared as Rona Lisa Peretti in the UO's Summer Soup staged reading of The 25th Annual Putnam County Spelling Bee. Before that, she hadn't been on stage since high school and deeply missed acting. Brianna is thrilled to make her Oregon Contemporary Theatre as a fellow LGBTQ+ character. She thanks her parents, sister and significant other for their continued love and support of her pursuits both on and off the stage.
* * * * * *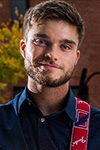 LUKE BROADBENT (Guitar) is a recent graduate of the Jazz Studies program at the University of Oregon where he studied under Steve Owen, Mike Denny, and Toby Koenigsberg. He gigs weekly around town with his bands Spiller and The Luke Broadbent Trio, as well as a variety of other projects. This is Luke's first time working at Oregon Contemporary Theatre, and he would like to express a special thanks to all the talented pit musicians, cast, and crew.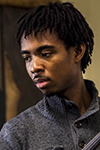 SIMEON BROWN (Violin/Viola) has been playing the violin for 18 years. During that time, he has played in numerous symphonies, quartets and ensembles in California, Texas and Oregon. He also trained at the internationally acclaimed Idyllwild Arts Academy and was personally coached by Martin Chalifour, principal violinist for the Los Angeles Philharmonic. Recently, he spent a summer studying at the Brevard Music Festival in North Carolina, where he had the opportunity to perform onstage with Itzhak Perlman. Simeon has also taught beginning violin students for four years. Simeon is now pursuing his Master's in Music Performance at the University of Oregon.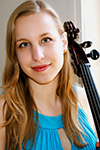 KATHRYN BRUNHAVER (Cello) is a cellist and cello teacher based in Eugene, Oregon. Her active performing career includes appearances with the Eugene Symphony, Chamber Music Amici, the Oregon Bach Festival, Astoria Music Festival, Elsewhere Ensemble, Amore Concert Series, Eugene Contemporary Chamber Ensemble, Harmonic Laboratory, and Principal Cello with Orchestra NEXT. She is also a member of two local bands—Halie and the Moon, and Satori Bob. Kathryn was a part of Oregon Contemporary Theatre's production of The Last Five Years in 2016 and is delighted to be returning for Fun Home.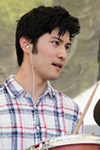 YU KIATVONGCHAROEN (Drums) is primarily known as the producer and drummer for local band Spiller. He recently graduated from the University of Oregon, majoring in music technology. Having played over 200 shows all over the US and in Hong Kong, and having been involved with 10+ studio records, he is well versed multiple genres ranging from pop to rock, jazz, metal, Broadway, hip hop, and more. He was last seen performing drums and percussion for Evynne and Peter Hollens's Real Broadway at The John G. Shedd Institute and is excited to make his musical debut at Oregon Contemporary Theatre.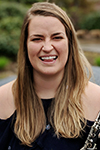 DARLENE MUELLER (Reeds) is pleased to be joining the orchestra at Oregon Contemporary Theatre. She will be starting her second year of graduate studies in clarinet performance at the University of Oregon this September. As a student musician in Southern New Mexico, she performed in Offenbach's Orphée aux enfers, Daniel Pinkham's The Cask of Amontillado, and Berlin to Broadway with Kurt Weill. After graduating, she started her freelance career with NMSU Theatre Department's production of Mark Hollmann's Urinetown--a show that rekindled her love for performing in musical theatre and inspired her to move to Oregon! Special thanks to everyone who helped her carry instruments at one point or another during this show!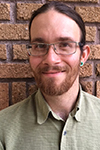 JOSHUA SORAN (Acoustic/Electric Bass)has been contributing his musical talents to local theater for 10 years. He has been heard playing in the pit at The Very Little Theatre, Cottage Theatre, Actor's Cabaret and The Shedd Institute. After beginning as a woodwind doubler, his first and favorite musical on bass was Lin-Manuel Miranda's In the Heights (SEHS). Fun Home is Josh's thirteenth musical in the Eugene area and his first show with Oregon Contemporary Theatre. During the day, he can be found making bread at Noisette Pastry Kitchen or walking his harness-trained cat. He would like to send a huge shout out to Jim Greenwood for being the founding father of his musical career and a massive thanks to Nathan Alef for inviting him into the OCT pit.