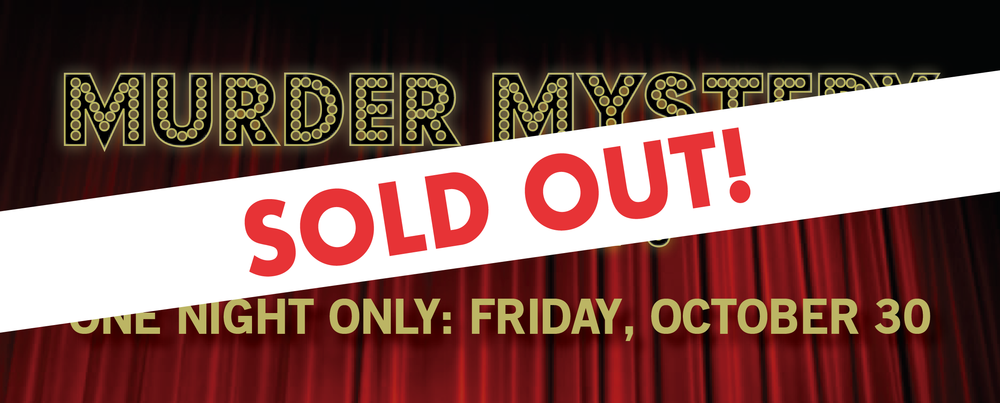 Friday, October 30
7:00pm Ė 10:00pm
Sliding scale, $20-$50 per person
Itís opening night of Who Killed Frankie? on Broadway--in downtown Eugene, that is--and the theatre is buzzing. The lobby is full, the drinks are poured, and the show is about to start--except the show's hotshot producer is found dead, center stage, just before the curtain could rise!
Who could have done such a thing? Was the murderer a veteran cast member or an up-and-coming designer? Perhaps a brand-new audience member or a bitter director? And what will the critics say!?
Thereís only one way to find out: put on your glamorous opening night outfit and join us for an interactive, online, murder mystery party on Friday, October 30. But hold tight to your ticketóthe murderer may be YOU!
Registered participants will be sent their party character details in advance; dressing up and role-playing are highly encouraged!
This event is SOLD OUT. Click here to join our mailing list, and be among the first to get your tickets for the next Murder Mystery Night!