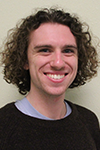 ISAAK BOORSTEIN (Guitar) is excited to join the Oregon Contemporary Theatre family. Relatively new to theatre, Isaak's previous part in a musical was as Guy in Once: The Musical at University of Oregon. His passions are song-writing, audio production and painting. Isaak recently graduated university with a Bachelor's in Popular Music and is pursuing a career in music performance, audio engineering and production.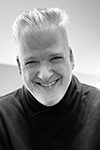 ADAM GOLDTHWAITE (Hedwig) is a performer, actor, singer-songwriter, sculptor and maker. His acting resumé boasts performances with myriad NW performing arts organizations, including Artists Repertory Theater, Willamette Repertory Theatre, Actors Cabaret and Oregon Contemporary Theatre. Also a regular guest artist with Ballet Fantastique, Adam has originated a wide range of unique roles in world premieres at the Hult Center and on tour across the US and internationally, ranging from The Ghost of Smokey Joe (American Christmas Carol with Grammy-nominated Halie Loren), to Parson Collins (Pride & Prejudice: A Parisian Jazz Ballet), to the omniscient bard-narrator Touchstone in As You Like It: A Wild West Ballet (including on tour to Italy). Currently on loan from Portland's Bloomsbury Fine Arts and Antiques, where he spends his days beautifying lost treasures, Adam is delighted to return to his hometown to revive Hedwig at OCT. In Spring 2023, you can catch him at the Hult, where he will be originating a new role in Ballet Fantastique's world premiere of Robin Hood & Maid Marian.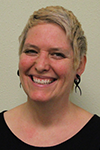 KELANI LARSEN (Guitar) is thrilled to play guitar for The Angry Inch again, having previously performed the show with her award winning band The Ovulators. Kelani is a Family Music Instigator and Early Education Curriculum Creator offering classes through her program Baby Pop Music. Kelani has recently been certified as a Transformational Leader and Meditation Teacher through the Dream Bigger Academy.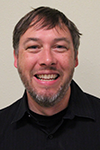 JOSH MANDERS (Keys/Backup Vocals) has successfully spent 20+ years generally avoiding the stage spotlight despite his deep love of live music and performance. He is excited to join his long time bandmates within a theatrical setting and have the opportunity to provide keyboard accompaniment in a rock-n-roll production. Special thanks to Tara & Craig for the invitation and encouragement to be part of the cast. Also thanks to musical mentors, friends, family and all those that strive to brighten our hearts and the world.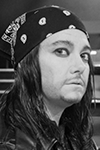 T.A. NICHOLS (Yitzhak) hails from southern California and has been singing approximately forever. Select local appearances include Oregon Country Fair in the Clouds, The Vets Club, Eugene Marathon, private events, corporate gigs and once singing backup for Corin Tucker of Sleater-Kinney. Big thanks to Adam, The Angry Inch band and crew, the Nichols clan, Chels and pups.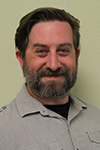 JON SHARPY (Bass/Backup Vocals) is thrilled to be joining his band on stage at Oregon Contemporary Theatre. Most recently appearing in University Theatre's production of Once, Jon has spent much of his life performing on stages all over the Pacific Northwest. Jon's most notable stage credits include Il Professore (This Ship of Fools), Mr. Shrdlu (The Adding Machine), Bassianus (Titus Andronicus) and a cover study performance of Leporello (Don Giovanni) with the Eugene Opera. Jon currently performs with local soul/blues group Higher Love Band playing bass, guitar, singing and writing/arranging songs. When not performing, Jon spends his time with his loving wife, three sons and their large community of extended family and friends.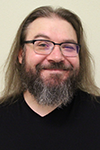 CONANT TOWNSEND (Drums) has been making and performing music for close to 30 years. He is the drummer for Higher Love Band and the Ween tribute band Brown Stallion. His last theatre credit was playing the roll of Captain James T. Kirk in Pon Farr: A Green-Blooded Musical Love Story (Trek Theatre). Special thanks to his HLB soul family.