April 14 - April 30, 2017
Lewis, an African-American professor with all the conventional trappings of success, finds his personal and professional lives thrown into turmoil when he refuses to attend the Million Man March. Unable to sleep, he is visited by ancestors—men who fought to be free, to vote, to obtain justice. Two exceptional actors embody three generations in this powerful play.
Infused with abundant humor, and woven through with original songs, Blue Door is a searing examination of family and identity that will resonate with anyone who has ever struggled to live with-or escape-the past.
Produced in collaboration with Profile Theatre
"...razor-sharp, funny and poignant...alternately ironic [and] touching" —Seattle Times
"Intelligent...unfailingly thought-provoking...Barfield poses sharp questions and counter-questions on contemporary black identity. Her vision is fearless and humane."—Los Angeles Times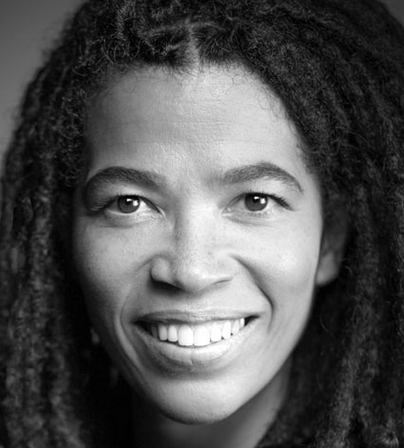 TANYA BARFIELD (Playwright) is a graduate of the Juilliard School's Playwriting Program and a recipient of the Helen Merrill Emerging Playwrights Award. An ternationally-produced playwright based in Portland, OR, Barfield is a member of New Dramatists and serves on the membership committee at The Dramatist Guild. Her plays include: Of Equal Measure, Blue Door, Dent, The Quick, The Houdini Act, 121° West, Defacing Patriotic Property, Foul Play, Medallion, Of Girl Wolf and Wanting North, Pecan Tan, Snapshot, Without Skin or Breathlessness, and The Wolves. She wrote the book for the Theatreworks/USA children's musical Civil War: The First Black Regiment. Barfield was a recipient of the 2003 Helen Merrill Award for Emerging Playwrights, 2005 Honorable Mention for the Kesselring Prize for Drama, a 2006 Lark Play Development/NYSCA grant, and she has been twice been a Finalist for the Princess Grace Award. Barfield has been commissioned by Playwrights Horizons, Center Theatre Group, South Coast Repertory, Primary Stages and Geva Theatre Center.